Productivity
Top 10 Screen Recording Software for Windows in 2023
With the growing trend of using and sharing video content such as gaming, the demand for screen recording software has also increased.
Many software programs can help you capture screen video. Among them are some really famous apps that can be found on the Windows operating system. The top-rated best screen recording software for Windows is listed below in this article.
It's fairly usual to record computer screens to capture presentations, video courses, gameplay, and other fantastic activities. We know that Windows 10 has a built-in gaming bar that can record what is happening on the screen.
However, several customers claimed that they required more sophisticated video-capturing tools than Xbox could provide. In that case, all you need is a Windows 10 screen recorder.
One of the top free screen recorders for Windows 10 is The Screen Record Pro. Installing it is cost-free. The screen recording programme has a very user-friendly interface and is appropriate for all screen recording applications.
This app's user can record anything on the screen, including a specific region, any open applications, and Windows currently operating on the computer. Additionally, webcam, audio recording, and cursor tracking are supported by this application.
The screen recorder with Windows 10 is called the Windows Game Bar, commonly called the Xbox Game Bar. It is a programme with controls that are simple to modify and a very user-friendly game overlay design. The Xbox game bar seamlessly integrates with most PC games and enables quick click-and-access to several widgets. Screen recordings may be captured and shared with the software.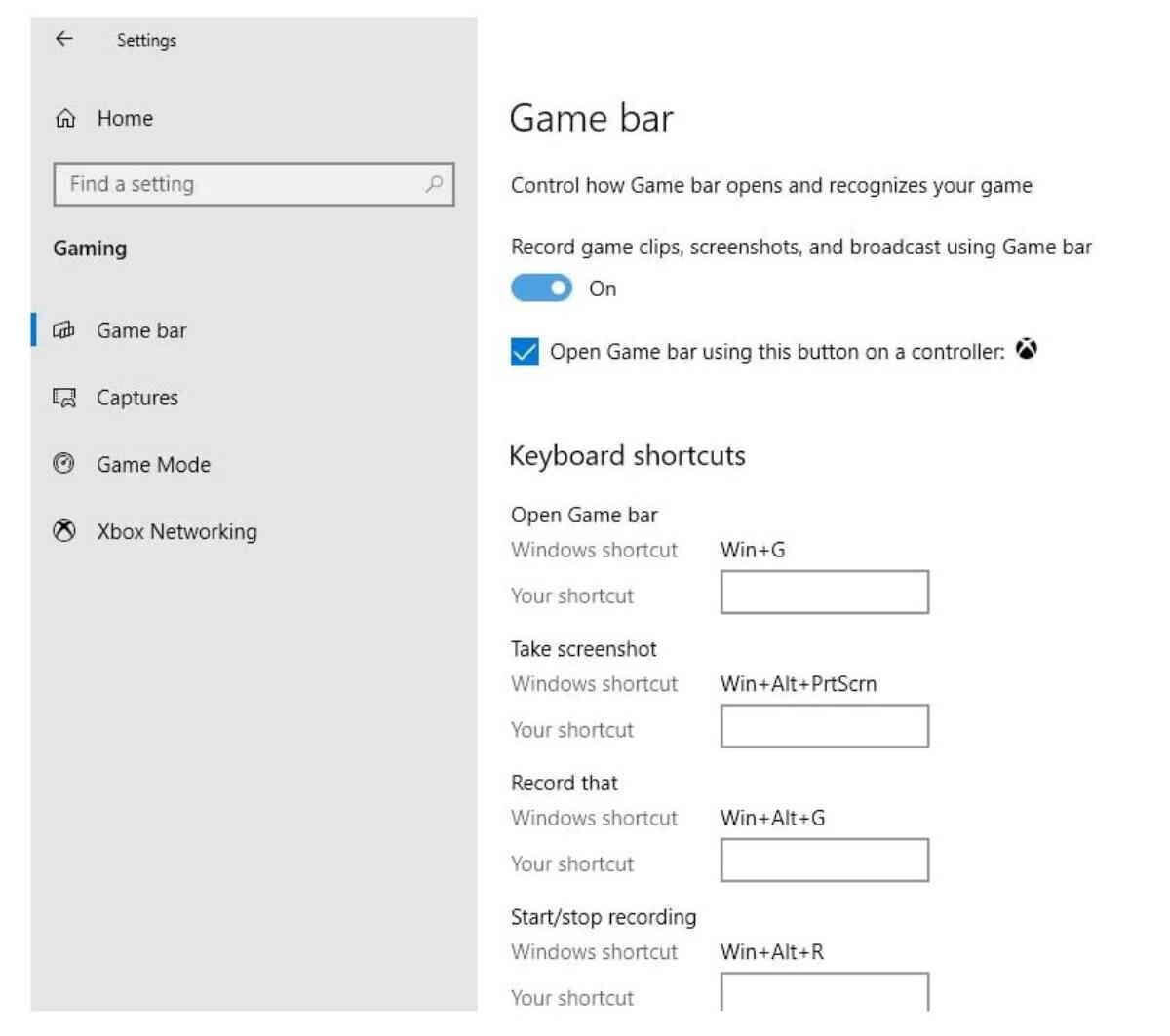 The user can customise the recording's duration and quality under the game clips section. Following the configuration of these parameters, the user is given access to a floating window that offers high-quality continuous screen recording or streaming.
Free Cam is a free screen recorder for Windows 10 that doesn't have any pop-up ads. This software's audio and video editors make it simple to make adjustments while a video is being recorded on the screen. The Free Cam program's interface is straightforward and understandable, making it easy to use.
For example, you can choose to record just one window, the whole screen, a certain region, etc. Even your mouse may be highlighted, which is quite useful. It may record audio in addition to video, including voiceovers, system sounds, background music, etc.
The Free Cam program's user interface is straightforward and clear, making it easy to use. The recorded videos can easily be adjusted. There are specific alternatives to cut out the noise, clip out sections, and edit audio. The best feature is that you can upload your videos to YouTube directly and save them to your personal computer.
With RecordCast, users can easily record their screens without worrying about any technicalities. . The intuitive user interface allows even beginners to get started quickly and efficiently. In addition to screen recording, RecordCast offers various features such as webcam recording and audio editing tools that make it easy to create high-quality, stand-out videos.
Whether you need to create tutorials for your students or share your gaming skills on social media platforms like YouTube or Twitch, RecordCast is an excellent choice.
ShareX is another free and open-source screen recorder that is also popular for its versatility. It can be used to record your screen, take screenshots, and even create GIFs. ShareX also has a built-in image and video editor.
Here are some of the features of ShareX:
Screen recording: ShareX can record your entire screen, a specific window, or a selected area. It also supports recording your webcam and audio.
Screenshot: It can take screenshots of your entire screen, a specific window, or a selected area. It also supports taking screenshots of scrolling windows.
GIF creation: ShareX can create animated GIFs from your screen recordings or screenshots.
Image and video editor: ShareX has a built-in image and video editor, so you can crop, resize, and edit your recordings.
Customization: ShareX is highly customizable, so you can change the hotkeys, settings, and appearance to fit your needs.
ShareX is a powerful and versatile screen recorder and screenshot tool that is perfect for a variety of tasks. It is free and open-source, so it is a great option if you are looking for a cost-effective solution.
Without TinyTake, one of the best screen recorders for Windows 10 desktops, the list would be lacking. Your screen recordings may be safely stored in a cloud-based gallery thanks to TinyTake's integration. Additionally, the user of this programme is allowed to make several adjustments to the captured photos and videos. You may share the screen-captured photographs and movies with your contacts and add comments to them. You may capture an area or the whole window depending on your needs.
You may annotate the screenshot by marking it, adding a text box, an arrow, or other features. You can also obscure any areas of the screenshot that hold sensitive information. You may also drag and drop additional photographs from your computer and annotate them with comments.
According to Ezvid, a free screen recording application, the world's tool may not be too far off the mark. The quickness of Ezvid, which was created expressly to save customers' time, contributes to the product's clarity. You can create and publish videos directly to the YouTube platform in just a few minutes. And for this reason, this programme is well-known among gamers and moviegoers who want to create YouTube videos regularly and rapidly.
One of the best open-source live-streaming programmes is OBS Studio. Images, messages, window grabs, browser windows, cameras, capture cards, and more may all be used to generate scenarios you can flip between effortlessly using custom transitions. It is a powerful screen recorder with many features and options, unlike many free rivals. However, if you're seeking the quickest and simplest way to record a video, all of this could seem like overkill.
Loom advertises itself as a camera and screen recorder that enables users to create brief video messages that they can share to their team. As a result, it's a fantastic substitute for emails, instant messages, and online meetings. The free version does have certain restrictions, though. For instance, it limits the number of movies any user may create to 25 and the length to five minutes. Additionally, it has limited editing features, so you must use other applications to edit and share recorded messages.
Icecream Screen Recorder is a flexible piece of software that makes it simple to capture and record your screen. This utility can record gameplay, capture web streams, and generate video tutorials, among other things. Icecream Screen Recorder is a great option for both beginners and experts thanks to its simple interface and robust functionality.
The ability of Icecream Screen Recorder to record any area of your screen or the entire screen is one of its most impressive capabilities. By dragging and resizing the recording frame, you can select a specific area, or you can pick from established sizes like full-screen mode, a custom size, or a particular application window.
Icecream Screen Recorder also provides a variety of recording options to accommodate various purposes. You can record in common video formats including MP4, AVI, and WebM using this. The software also features a game recorder mode created especially for taking high-resolution gaming videos.
This software offers other features in addition to screen recording, like voice recording and screenshot capturing. While recording videos, you can effortlessly turn on the microphone to record narration or commentary. Additionally, Icecream Screen Recorder makes it simple to take screenshots of specific locations or full-screen photographs.
Summary
So this was our list of Top 10 Screen Recording Software for Windows. In my opinion, if you are a beginner, go with the FreeCam, it's very user-friendly and provides lots of features.