Sometimes, you may find repetitive add-ins and themes when you create a presentation. Still, Microsoft Office provides you with many lists with more amazing themes and background images.
PowerPoint add-ins and plugins can be a great way to enhance your presentations and make them more engaging and interactive.
Today, we will be talking about the Top 10 add-ins and plugins that you must know in PowerPoint and how they can suit your mood in presentations. These are top most used add-ins (paid and free) that are easier to design and faster to implement.
iSpring Plugin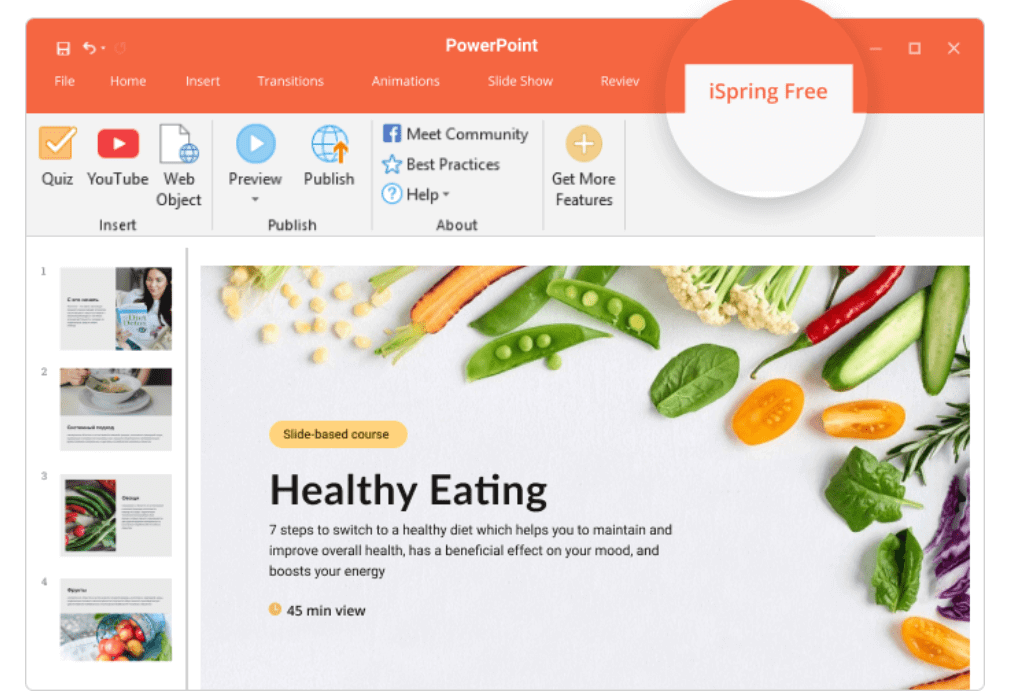 iSpring, no doubt, is the best tool for your project. If you want dynamism in your presentation, all the animations and transitions are converted into an entirely, independent HTML5 format on the internet and published in SCORM 1.2 (Shareable Content Object Reference Model) is a set of technical standards for eLearning software products).
You can easily organize and enhance your survey quizzes, YouTube playlists, and videos. It supports all types of laptops, tablets and mobile.
Top Features:
Free to use
LightWeight and Download quickly
Can plays easily in any web browser,
It does not require you to install a plugin
Responsiveness to different screen size
Supported in PowerPoint versions of 2007 and higher (32 and 64 bit supported) and Windows 7 or higher.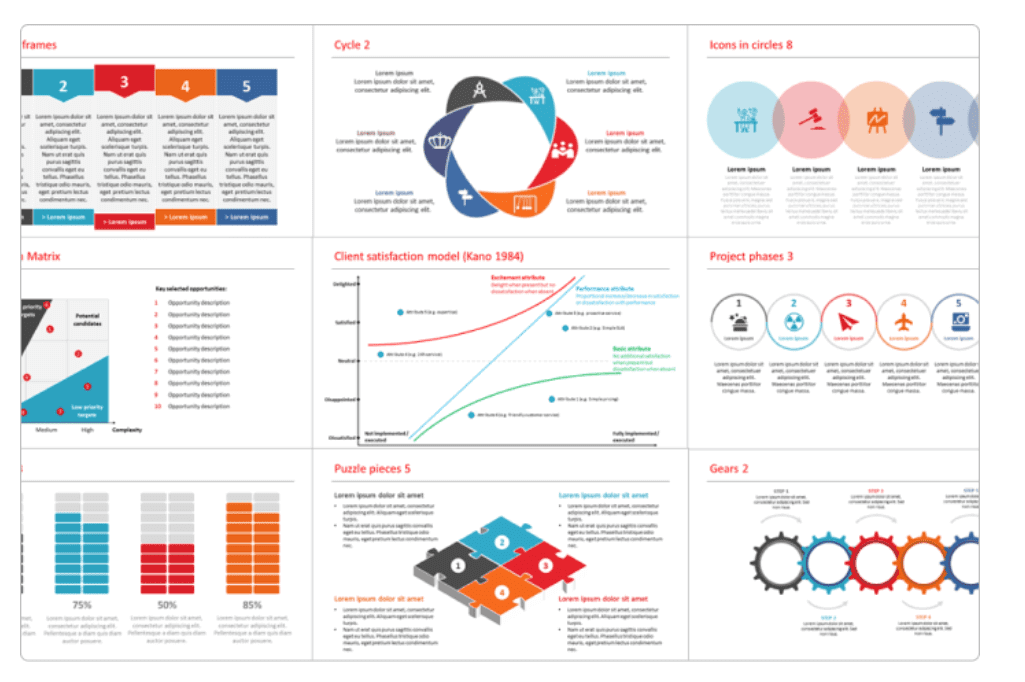 This add-in is best suited for a beautiful presentation and spreadsheet design. This add-in is automated to formatting tasks like adjusting font colours, charts or alignment for all the production. It also consists of pre-designed templates, icons, maps and diagrams. It also consists of Gantt, Waterfall charts, etc.
Top Features:
Free to use but paid feature, have more awesome contents.
PowerPoint 2007 or Higher is supported
Increases your productivity by 50%
Save time and greater impact on the presentation
Consist of unlimited varities of charts and templates
Pexels
Pexels is known for its professionalism. They maintain a huge stock of photos in one library; there is no doubt that you cannot find a perfect image that will engage your presentation.
Top Features:
PowerPoint 2013 or higher for Windows and 2016 for MAC
Best Google Slide Add-On
Extensive Fonts support
Paid is also available for higher features
Insert Icons for Slides
PowerPoint Labs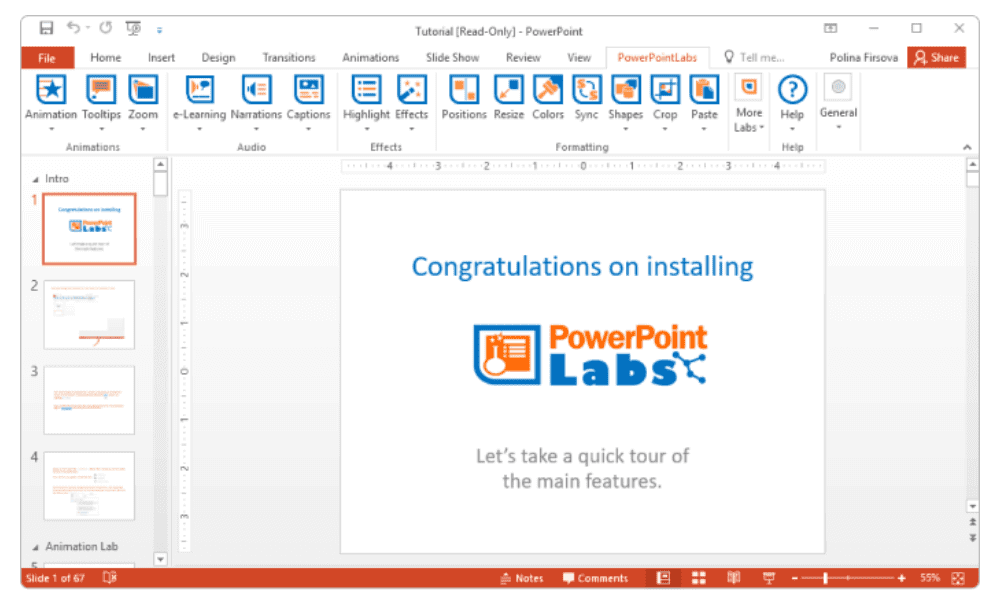 PowerPoint Labs have eye-catching features, and this add-on can make your presentation more appealing and highlighting. This consist of time-saving predefined awesome templates and tools
Top Features
PowerPoint 2010 or higher for Windows
Easy to add bullet points, shape and transition/animations
Special Effects
LiveWeb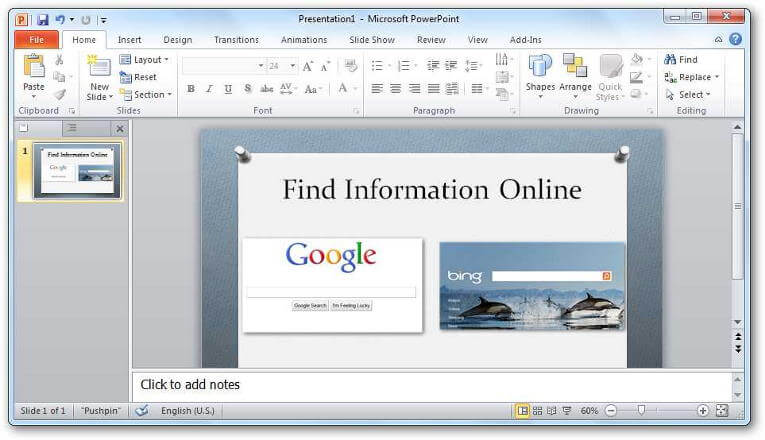 From the name itself, the LiveWeb can add live web pages to your presentation and renders pages in real-time during slide-show. It is compatible with Web Browsers.
Top Features:
PowerPoint 97 or later in Windows
Complete Website Template
Instant Migration
Responsive Design theme
Multiple File upload
Mentimeter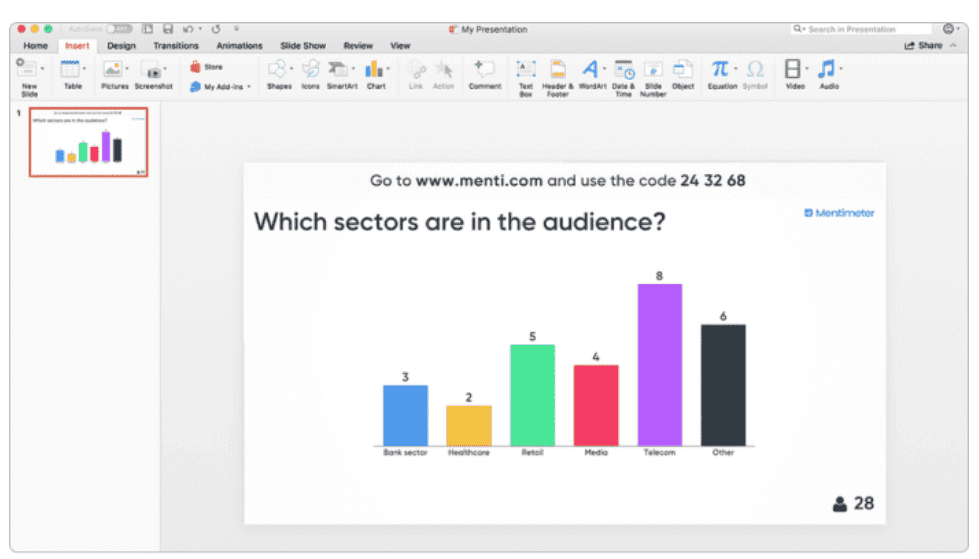 Have you want real-time polling, quiz or statistic, then Mentimeter is the one. You can convert your training, meetings, conferences and workshops into more engaging and interactive experiences. You can answer all your Q&A with images, slides and presentations. This is supported on almost all Web Browsers or smartphones.
Top Features:
PowerPoint 2010 or higher for windows and 2016 or higher for Mac
Suitable for workshop, training, meeting and education purpose.
Interactive Presentation.
Basic Features are free but for advanced options, premium plan is required
SlideLizard
SlideLizard is a software application that facilitates the generation of interactive presentations through Microsoft PowerPoint. The platform incorporates interactive components such as polls, quizzes, and surveys, while also providing functionalities such as heatmaps and clickstream data analysis to assess audience involvement.
The free version offers a maximum allowance of 10 presentations and 100 interactions, however, the premium version does not impose any restrictions. The aforementioned application is widely utilized by educators, businesses, and organizations due to its ability to generate dynamic presentations, encompass a diverse array of features, and boast a user-friendly interface.
ToDo List Pro
This add-in helps to integrate your task within the presentation. It automatically saves the list and shows it whenever you open your presentation, showing what's left to be completed.
The PowerPoint extension facilitates presentation preparation! This revolutionary tool is a game-changer for anyone who has trouble organising their thoughts and ideas into a cohesive presentation. ToDo List Pro makes it simple to remain on top of your tasks and deadlines, whether you're a student, professional, or entrepreneur.
ToDo List Pro's user-friendly interface and robust features expedite the entire presentation preparation process. From outlining your key points to formatting your slides, this add-on has everything you need to create compelling presentations in record time, from outlining your key points to formatting your slides. Additionally, its customizable templates and integrated collaboration tools facilitate teamwork.
ToDo List Pro will do the heavy labour so you don't have to spend countless hours preparing for presentations.
Pixaton Comic Characters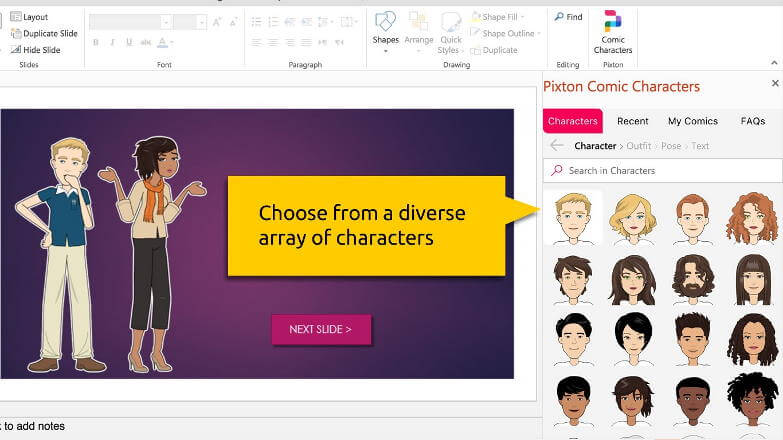 This collection allows you to use more than 40,000 animated characters. It also made a fun way to show your slides, which is more engaging. You can also write comments to these characters and even choose styles and pose.
Top Features:
Supported PowerPoint versions: PowerPoint 2013 SP1/2016 for Windows, PowerPoint 2016 for Mac, PowerPoint Online.
Explain difficult or sensitive policies and procedures with comic illustrations.
Increase learner retention and engagement with illustrated, posable comic characters.
Both students and teachers can use the add-in for their presentations.
QR4Office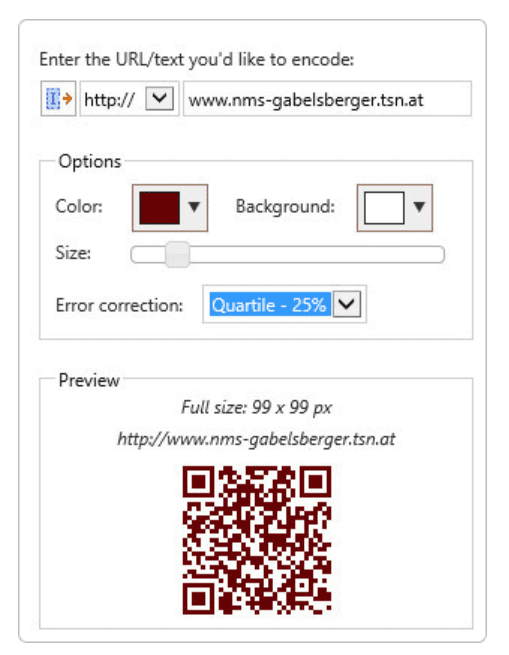 This plugin is a quick, clean, and easy-to-create QR code and add it to your presentation. You can help your participants to get more information or references. Best suitable for courses. It can also be used for attendance, poll or quick feedback.
Top Features:
Supported PowerPoint versions: PowerPoint 2013/2016 for Windows, PowerPoint 2016 for Mac, and PowerPoint for iPad.
Easy to integrate.
Customizable color, background, and size.
Ability to set QR error correction levels.