You wanted to add a fun sticker to your Telegram discussion to make it more engaging. So you go into the emoji bar and select the sticker.
Then, choose a cool-looking animated sticker in the sticker area and place it there. However, when you tried to transmit the sticker to someone, your Telegram Animated stickers stopped working. It just displays a static blurry image with the words "AnimatedSticker.tgs" on occasion.
If you're having difficulty seeing your telegram stickers appear on your device, then you are not alone. It appears that recently many users have been experiencing difficulties getting their stickers to show up on their devices.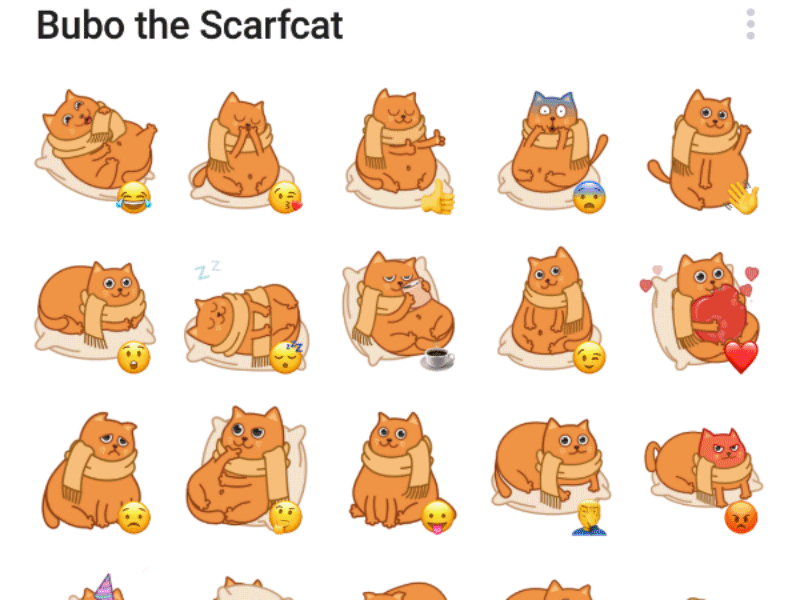 Try these simple fixes to add Telegram Stickers back to your device. To receive the best results, please read the entire article.
Fix 1) Check your Internet/ Wi-Fi Connection
Do you have a shaky internet connection? Is it not stable when you download something? If this is the case, your sticker will not be correctly loaded. Furthermore, you will have difficulty using other Telegram functions, such as sending voice messages, downloading movies, storing films in your gallery, and so forth.
While using the app on your smartphone, you must have a decent internet connection. Try to check if your Wi-Fi router working properly, or Data pack. You can reconnect your device to the Internet. Telegram stickers not showing before might show some blueprint.
Fix 2) Close Telegram Application and Restart
When an app does not load properly, it might cause the system to malfunction. As a result, it may have an impact on certain of the app's functions. As a result, try closing and reopening the Telegram client. Check your stickers after that.
Fix 3) Update the Telegram Application
It is vital to stay up to date with the current version of the app to benefit from improved features and to try something new. If you update your app, you might be able to try out some new features. This also aids in the resolution of the Telegram Animated sticker not loading issue. Because a new update might have made the old version of the sticker useless. As a result, update your Telegram client to see if the issue has been resolved.
How to update Telegram App on Android
To upgrade the Telegram app on an Android smartphone, follow these steps.
Navigate to the Google Play Store.
From the upper left corner, tap on three horizontal lines.
Select My Apps & Games from the drop-down menu.
Locate Telegram in the Updated area and, if necessary, upgrade the app.
How to update Telegram App in IOS/ IPad
To easily update the Telegram app on your iPhone or iPad, follow these steps.
Start by going to the App Store.
From the bottom, tap on Today.
Now, go to the top column and press on your Profile.
Check for Telegram Update in the Available Updates section.
If there is one, choose Update if you wish to update all of your applications at once, select Update All.
Fix 4) Restart Your Smartphone
One of the common fixes you can try is restarting your Phone. Sometimes, applications leave residue or temporary data/ cache in memory. Which could block the fresh loading of New Animated Stickers. Your mobile creates a new allocation in memory after the restart. Hence, one must try to restart your device and be sure to be connected to the Internet. If your Telegram stickers not showing, they might get fixed.
Fix 5) Re-install the Telegram Application
If there is an issue with the programme itself, such as a bug that causes it to malfunction, you have no choice except to reinstall it.
This will delete all of your current data, including chat messages, videos, and photos. So, only use this strategy if all other choices fail.
Fix 6) Check for Free Space in Mobile Storage
If your Device storage is Full, then Telegram cannot add new Stickers. One must free some space in your Android/IOS device. If you are using lots of Animated Stickers, try to remove some that you don't use.
Note: Animated stickers take up more space than normal stickers. Make sure to have at least 500 MB to 1 GB of free space in your mobile device. After trying all the above steps, Your animated stickers are back to working fine.
Conclusion
Finally, animated stickers bring your chat messages to life with moving, amusing characters. So, if your Telegram stickers not showing, you can try the ways listed above. It will assist you in resolving your Telegram sticker issue. Please let us know if you have any questions in the comments area.