Your iPhone may freeze or get stuck to a screen with the message "Your emergency contact has been notified". But there is a reason why your iPhone got stuck in SOS. There is an easy fix to resolve this issue.
The SOS message on iPhone has been seen in a lower version, especially before iPhone XR models. Let us know more about the SOS issue on the iPhone and how to fix the iPhone stuck issue in emergency mode.
Why did my iPhone stuck in SOS Emergency?
You have to first understand that the iPhone has been designed for safety and security purposes. If suppose you have an accident, then the Emergency mode in your iPhone can notify your Contacts. Your iPhone may also stuck if you or someone do the root of your iPhone (gaining full access), in an unauthorized way.
Make sure to never root your iPhone (jailbreak), as this may even void your warranty. Another reason for this issue may be that when simultaneously pressing the volume up + volume down + power buttons, your iPhone ends up in Emergency Stuck mode.
Another reason for the iPhone freezing in emergency mode is enabling this feature from Settings, and a lower version of the iPhone may not respond to any other activities or notifications. But don't worry; try the below steps, and your iPhone will start working again properly.
How to fix iPhone stuck in Emergency Mode SOS Notification?
To fix the iPhone stuck issue, follow the method below. This issue is somewhat similar to the iPhone Screen Lockout issue. If you have any questions, feel free to comment down below:
Fix 1) Restart your iPhone
This is the most forward and easy way to restart the iPhone. If on pressing the power button you are not seeing an option for restart. Perform a Force restart of the iPhone. To perform a force restart:
Press and release the Volume Up button.
Press and release the Volume Down button.
After the above method, press and hold the side button till you see an Apple Logo. You may have to wait, as it might take up to 20 seconds.
After this, you may get an option to Restart iPhone, do that and check the iPhone again.
Fix 2) Remove the battery and then plug it in again
This may not be suitable as it's difficult to remove a battery from iPhone. But if your model supports it then one can perform the method quickly. To remove a battery from iPhone, you must be very careful.
After removing the battery, try to put it back on your iPhone and Turn it on again. This will help in resolving the iPhone stuck Emergency SOS issue.
Fix 3) Reset your iPhone and restore the backup
If you have created a backup or restore point on your iPhone iTunes or iCloud. Then this will be the best way to fix the Screen freeze issue on iPhone. To perform this operation, you have to erase or format your iPhone.
Before performing Reset or Hard Format, make sure that you don't have any important things on your iPhone and that your iPhone is fully charged. Else connect it to a charger before resetting.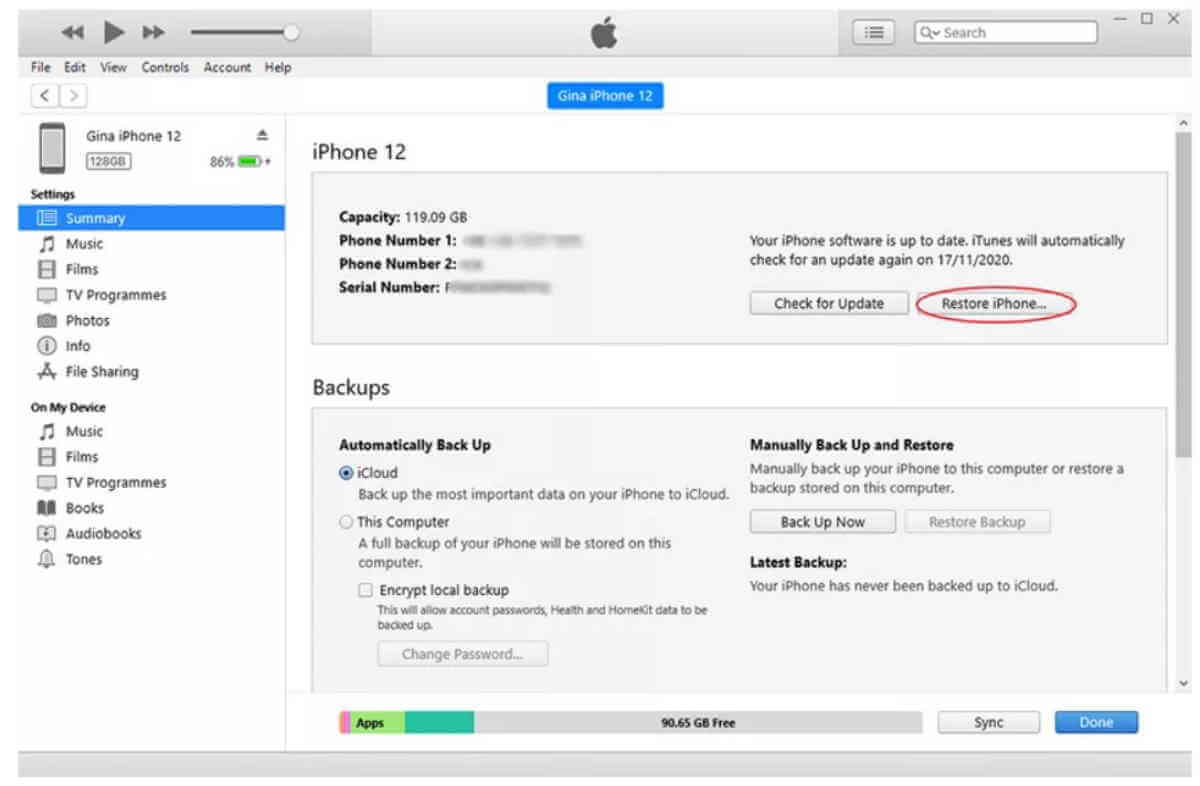 After you have formatted, make sure to restore the backup from iTunes or iCloud:
Connect your iPhone to your PC with a lightning cable.
Force restart your iPhone and open up the recovery mode (Press Volume up and release then Volume down and release the power button).
Open iTunes app, select your iPhone and click on restore.
Wait for a few minutes till it is complete.
Fix 4) Wait for the iPhone to discharge and then recharge it again
If your iPhone is stuck on a screen with an Emergency SOS message, then let your iPhone be that way. And wait for the iPhone to discharge completely; it might take a few hours. But once your iPhone is discharged, connect your charger and Power ON your iPhone again. This might fix the issue.
Fix 5) Use a Third-Party tool or App to unfreeze iPhone
There are many third-party tools available which could help you in assisting the issue. There might be free or paid versions, but make sure to review them. These tools can help you in resetting or unfreeze the iPhone.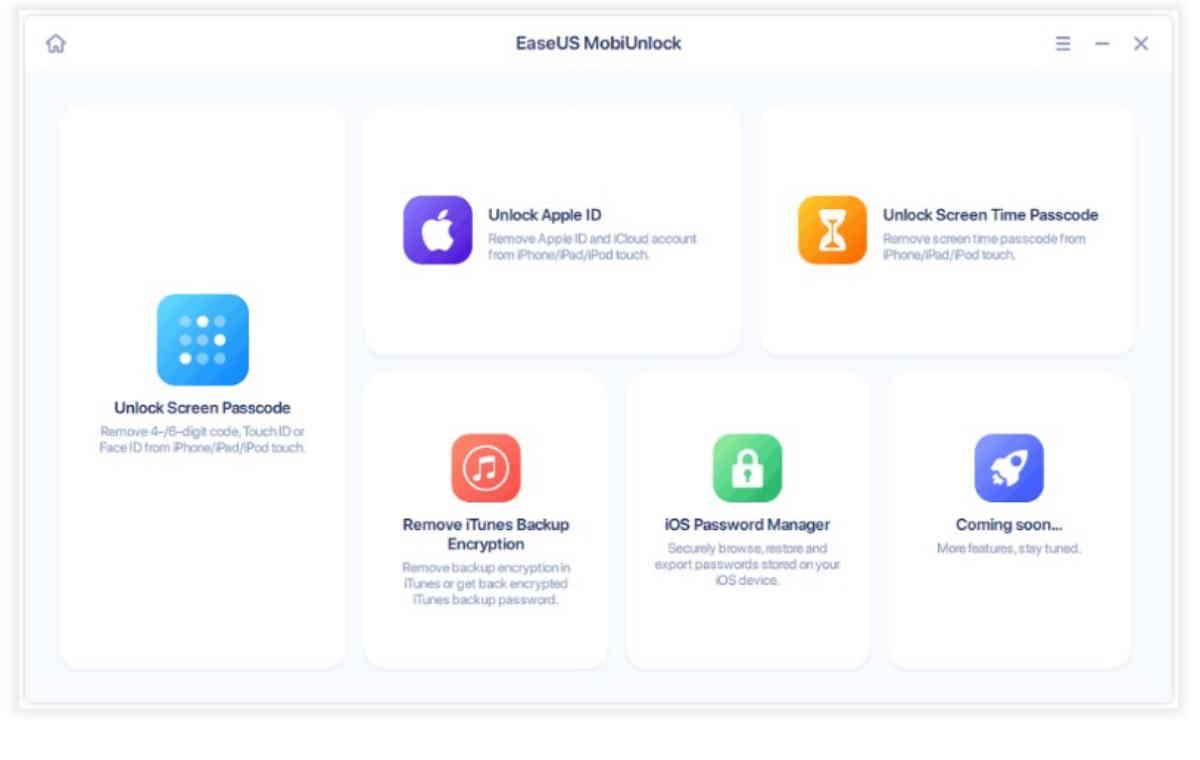 As per our recommendation, you can use Tenorshare or easeUse MobiUnlock. These tools can help in restoring important data from iPhones. It is important to follow the steps which are mentioned for their software use. You might get some free trials also.
Fix 6) Try to perform an incoming call operation
If your iPhone has some cellular network or WiFi connection. You may try this step. All you have to do is, use someone's other phone to call on your iPhone (which has been stuck with an SOS message). It might show you the notification for an incoming call, and then you can unfreeze your phone.
There might be a glitch or bug with iPhone stuck issue. It's better to try this step and perform a call. You may also go with WiFi calling, which could ring your iPhone.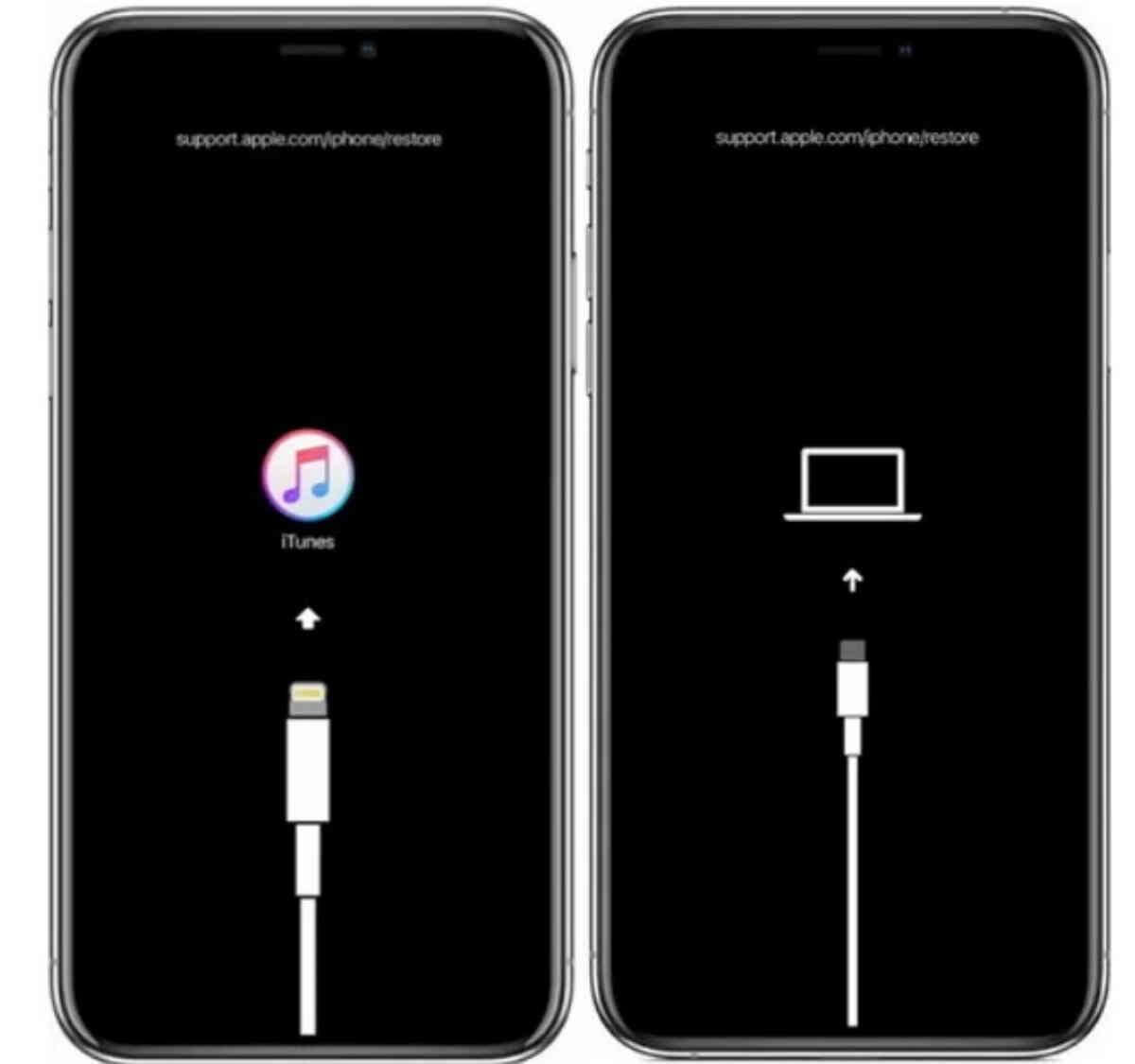 Fix 7) Update your iPhone Version
The older version of the iPhone may have some bugs, which results in this issue. Try to update your iPhone. All you have to do is, connect your iPhone to a PC with a USB cable. And then perform recovery mode.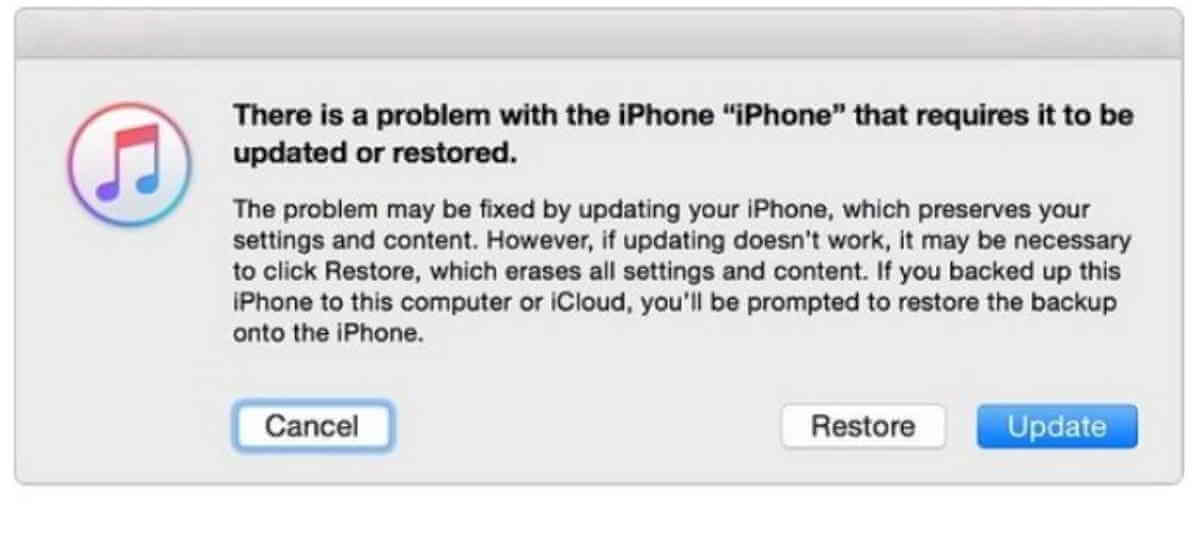 Open iTunes or iCloud, and then select the "Update your iPhone" option. Wait for a few minutes till the installation completes. Don't worry; your personal data won't be removed. Only new iOS will be installed, which will fix the iPhone stuck in Emergency SOS issue completely.
Fix 8) Reachout Apple Customer Care for support
If you have tried all the above steps and are still facing the Emergency SOS message on your iPhone or iPad, then it's time to reach out to Apple Customer Care. Most likely, you have an older version of iOS, which have some bugs or glitches.
They may try to reset your iPhone and restore the backup. There might be another issue as well. But once your issue has been fixed, create a backup of your iPhone on iCloud or iTunes. It will be helpful in future.