Technology
What is Lottie Animation and Its History
A Lottie is a JSON-based animation file format that enables designers to ship animations as easily as static assets on any platform. They are tiny files that are compatible with all devices and may be scaled up or down without blurriness.
What things can be done by Lottie?
A Lottie animation allows you to play your animation on the web or on mobile devices while still maintaining a great high level of quality and detail. It may also include intelligent settings that enable your animation to be interactive.
Where might I put a Lottie to good use?
It is possible to utilise Lotties on virtually any device or operating system, including the web and mobile. As a result, you may use them in apps as well as online sites. Even on chat networks, Lottie animations may be used as stickers. It isn't restricted to the web or mobile devices. Some watches and desktop programmes might take
How small a Lottie is?
Let's simplify things so that it's easier to understand. GIF is an elephant, and PNG is a T-Rex. A Lottie is somewhere in between.
The smaller the Lottie file, the faster it downloads and the less space it takes up on the hard drive.
advantage of it.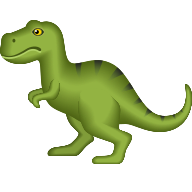 GIF Icon

PNG

Lottie
Why There Was a Need of Lottie?
For a long time before Lottie, motion designers created their animations and then handed them off to software developers. There were just a few options for putting the plan into action.
In order to save time, developers would either export animations in a poor quality format or try to re-create the animation in code from scratch.
Naturally, this was a time-consuming procedure that frequently led to animations that were subpar and looked nothing like what the motion designer had envisioned.
While working on "Lottie," Airbnb engineers Brandon Withrow, Gabriel Peal, and Leland Richardson recognised the benefits of JSON-based animations, and teamed up with the company's lead animator, Salih Abdul-Karim, to help build libraries for iOS and Android that could render these JSON animation files.
To help animators and web developers, LottieFiles was created to host, distribute, and promote their online animations.
Benefits of Lottie files
It's cross-platform compatible. Lottie files may be used without modification on iOS, Android, the web, and React Native.
It doesn't care about the resolution and can be scaled up or down on the fly.
It's really compact in terms of file size.
High-quality animations may be created by combining vector and raster components and then performing run-time modifications. This works across numerous platforms and resolutions.
It makes it possible to add interactivity and adjust parameters while the animation is still running by exposing animation elements and parameters as targeted elements.