Gaming
Top 5 Graphics Card for Gaming to buy in 2023
Graphics cards are part of a graphics processing unit (GPU). The GPU is the computer chip that handles your screen's graphics, video rendering, and output.
A subset of these chips, known as graphical processing units (GPUs) or video cards, also contains specialized processors for accelerating the drawing of 3D images. A GPU comprises at least one graphics processing unit (GPU) and can contain as many as 10 to 12 GPUs.
Graphics cards convert the information on a computer screen into an image. Through this rendering process, they can generate 3D images or animation for anything from video games to movies and television. They also manage how fast all of the graphics and images on your computer appear. The technology used has changed significantly since its beginnings five years ago.
Graphic Cards for Heavy Gaming
It is no secret that playing video games requires a lot of processing power. For your computer to be able to render the graphics you want, it needs a high-end graphics card. If you enjoy playing real games with combat or strategy, there are many options for graphics cards that will provide a great experience. These cards offer the fastest frame rates and highest gaming resolutions, perfect for gamers looking to get the most out of their gaming experience.
If you are a gamer, you can understand how important it is to invest in sound graphics cards. Hence, today we will give you the top 5 graphics cards you must consider. We will provide all its pros and cons. Check it with your budget to buy it. But remember one thing then.
Whether GTA 5, Red Dead Redemption 2, Crysis 3, Witcher 3 or Dark Souls 3, these high-end popular games require the Best Graphic card for excellent performance and FPS. We are going to list down the graphic cards based on their Benchmark performance and user's review.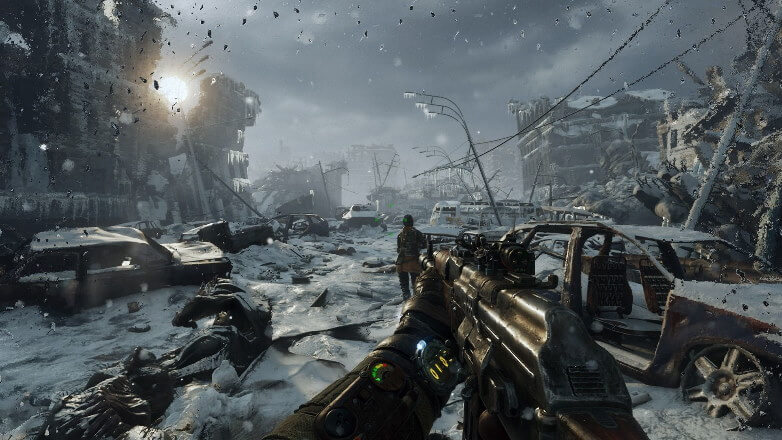 The RTX 3080 is one of the best graphic cards today. It consists of high-gen-on-gen performance. This high-performance costs around $699 ( INR 104,990 on Amazon) and can outperform the RTX 2080 Ti. This graphics card is the best in price and performance. This Graphic card delivers ultra performance. It's built on RT Core and Tensor Core with superfast multiprocessors and G6X memory. It's best for 4K and even runs smoothly on higher resolution.
2) Nvidia RTX 2080 Super
This graphic card is known best for 4k resolution gaming and outstanding performance. It outperforms even the GTX 1080 Ti in the Nvidia series. This graphic card is indeed the successor to the Fourth Tier Turing card. If you wish to play smoothly in 4K, go for this series. The benchmark performance is very highly rated for this graphics card.
It comes with 8GB GDDR6 memory and a whooping OverClock speed of 1,800 MHz. It outperforms the base 1080 and 2080 Ti model. This model records a maximum of 200+ FPS.
The all-new AMD Radeon RX 6700 XT graphics card is here, and it's ready to take your gaming to the next level. This powerful card is packed with features that will help you get the most out of your games, including 12GB of GDDR6 memory, a boost clock of up to 2424 MHz, and AMD's Infinity Cache technology.
With so much power at your disposal, you'll be able to crank up the settings on your favorite games and enjoy smooth, responsive gameplay. AMD's Radeon Anti-Lag technology will also help to reduce input lag, so you can enjoy a more responsive gaming experience.
If you're looking for a new graphics card that can take your gaming to the next level, the AMD Radeon RX 6700 XT is a great option.
This is another best budget graphic card with ray tracing. This is the lowest range in the ray tracing feature among the other series. It beasts the RTX 2070 and has a Solid QHD and excellent Full HD performance. This product is very stable and has incredible gaming performance.
If you are looking for the GTX 1070 series or 970, I will invest more in this, outperforming all expectations.
5) Nvidia GeForce GTX 1650 Super
One of the Best cheap Graphic cards with immense performance and the best-value GPU today. Its performance is good at 1440p but best at 720p. This graphic card usually comes under 4GB GDDR6 with a Memory clock of around 12 GT/s. It can handle high-end games easily. Thus, it's also a great choice to go with.
Share this article with your friends and family if you find it useful. Comment down below, and we will be happy to reply to you.