Tech News
How to use WhatsApp ChatBot for Covid-19 Vaccination Centre
In India, WhatsApp has launched a new application that will assist users in locating the closest Covid-19 vaccination centre. The messenger app will use a chatbot for the same, which was created in partnership with many health agencies that will run it and several other helplines.
WhatsApp's MyGov chatbot tool also includes details about Covid-19 vaccination centres in India. WhatsApp users can easily access the content by sending a message and responding to automatic responses. Will Cathcart, the CEO of WhatsApp, recently tweeted about the development.
Cathcart expressed concern about the difficult times in India and revealed WhatsApp's continuing attempts to fund Covid-19-related helplines for its users. The feature has been added to the MyGov Corona Helpdesk chatbot on WhatsApp.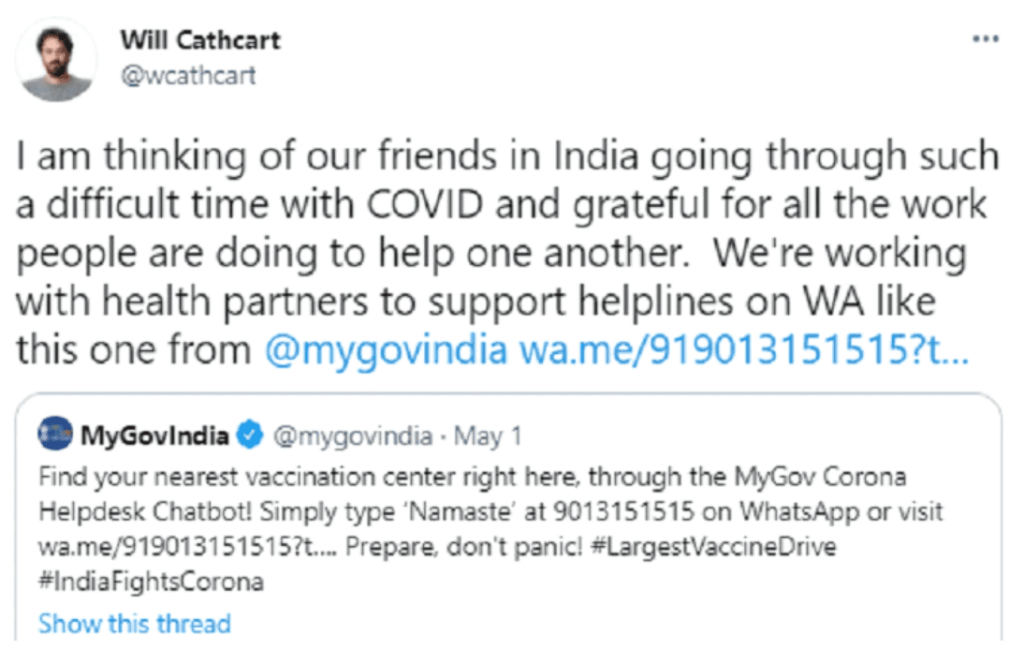 The chatbot was released early last year when the planet was first confronted with the Covid-19 pandemic. The Facebook-owned chat app has grown in functionality over time, and it now provides updates on the closest Covid-19 vaccination centre.
If you want to get this stuff, here's how you can do it with WhatsApp:
Add +91 9013151515 to your phone's contact list. This is the official Corona Helpdesk number for the Government of India.
Start a WhatsApp conversation with the number by simply saying Hi, Hello, or Namaste.
An automatic answer will be sent to you. The message will include emergency contact information, a connection to the Aarogya Setu app, and a list of frequently asked questions.
Simply answer to the chat with your preference, and you will be led to the next step. Option 1 is currently the vaccination centre and all vaccine-related material.
Please note that collecting automatic replies from the app will take up to one minute. But don't be discouraged if you don't hear back right away.
With the number of cases of Covid-19 in the world at an all-time high, vaccination against the novel disease is being lauded as the only hope. With this in mind, the Indian government launched the Covid-19 vaccine campaign on May 1, 2021, for people aged 18 to 44. Before this, someone above 45 could participate in the vaccine process.
As a result, everyone is recommended to get vaccinated against the disease to help flatten Covid-19's growth curve in India. One of the valuable ways to find updates on vaccines and vaccination centres in India is to use the WhatsApp chatbot. The CoWIN portal, the Aarogya Setu software, Google Maps, and, of course, a quick Google search can all be worthwhile.