Make Money
How to make money on Pinterest as Beginner?
Pinterest is still one of the fastest growing social networks on the Web with tonnes of daily active users. It is a free social networking site that enables you to follow your interests and share them with friends.
Pinterest is more than just a social networking platform full of Harry Styles fan photos and dog Halloween costumes (though we're not knocking any of that). It's also a chance to make some substantial money.
The business potential is apparent, with 416 million monthly active global users and over 200 billion saved pins to date.
Read on for guaranteed money-making tactics you can start applying immediately for companies and influencers wishing to monetize their Pinterest channels.
You can't sell straight on Pinterest right now (there's no checkout mechanism). There are, however, several alternative methods to turn your pins into sales possibilities.
What is Pinterest?
Many businesses currently use Pinterest to advertise their products and services indirectly. Pinterest, however, is more than simply a social networking tool. There are various ways to earn money straight on the website. A tutorial on how to generate money on Pinterest is available for people interested in improving their online revenue.
Can I make money on Pinterest as a Beginner?
The answer is YES!
On Pinterest, there are several ways to generate money. Does Pinterest compensate pinners in the same way that YouTube compensates some of its video creators? No, however, you may still utilize the site to better your business or personal finances if you use it purposefully.
Pinterest allows users to create "pins," often photos or videos with connections to other websites. You can learn how to generate money on Pinterest by leveraging those links.
8 Easy Ways to make money on Pinterest as Beginner
An effective Pinterest approach just takes some forethought. To begin, create a Pinterest business account. Then think about how you'll lead other people to your site or another place where you may make money. Consider the following choices.
1) Add Affiliate Links for a Product
Affiliate marketing on Pinterest entails generating pins with a direct affiliate link to related items or services. When someone clicks on the link in your pin, they'll be sent to a website where they can make a purchase.
If they do, each sale will earn you a commission. Sign up as an affiliate for your favorite businesses, and mix affiliate links in with other useful material for your audience.
When customers buy anything through a link you provide, affiliate marketing allows you to profit. There's no need to hoard merchandise or manage your own e-commerce store; simply post a monitored link and earn a commission if someone clicks through and purchases.
2) Become a Virtual Assistant on Pinterest
Virtual assistants on Pinterest manage accounts for other people. For brands, you may create pins, promote them, and schedule content. If you want to work as a Pinterest VA, you will need to create your own account to demonstrate your talents. Then advertise your solutions on your website or by contacting your favourite businesses.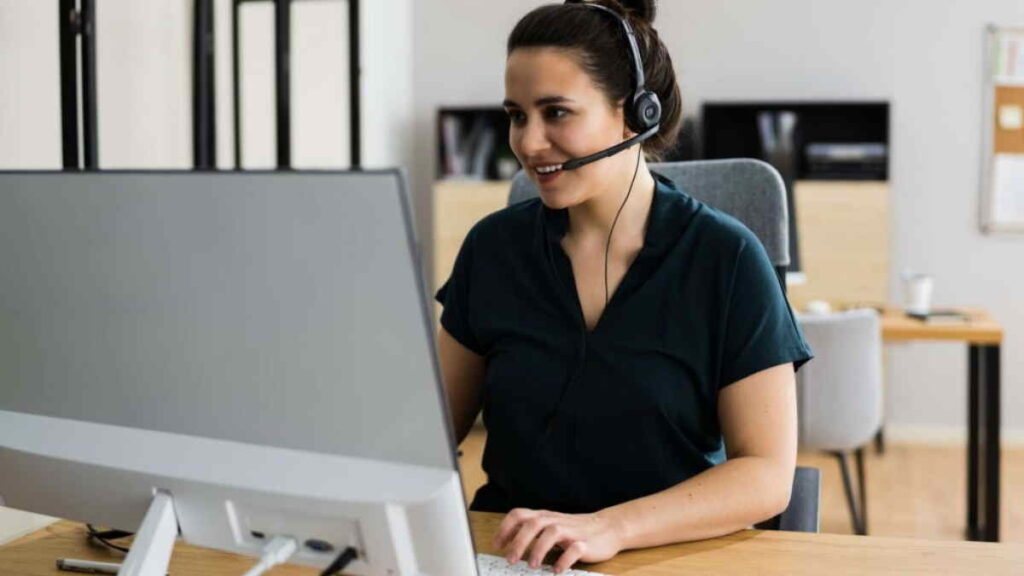 3) Collaborate with Brands under your niche
You may also work directly with companies to advertise their products or services for shoppable idea pins. This method usually requires many followers and traffic on your pins. Create prices you'll charge brands for single pins and other content to monetize Pinterest in this way.
4) Drive traffic to your Website
Pinterest is an excellent way to increase sales if you sell actual goods. Make pins with pictures and links to your items. Then your pins can help to boost brand recognition and drive more traffic to your website.
Bloggers may also utilise Pinterest to increase traffic. If you monetize your site with sponsored content or affiliate links, you will boost your blogging revenue. The more traffic you get from Pinterest, the more likely you are to operate a profitable and successful site.
5) Create New Templates and sell them on Pinterest
Pinterest is used by a lot of people to drive traffic to their online content or businesses. Certain graphics and design components are also more likely to do well on the website.
Many eye-catching pins, for example, have an image with writing over it. The fundamental format of these photographs may be included in your templates. As a result, your customers may easily add their own photos and headlines.
It's good to develop a media kit if you want to collaborate with paid partners or host adverts or sponsorships on your Pinterest boards.
A media kit is a document that contains information about your followers and interaction, as well as a summary of your brand and its worth. Prices for certain advertising possibilities may also be included.
Make a stunning PDF available for download using a graphic design template, or put the information directly on your main website or blog. It's simple to start a conversation about cooperation prospects if you have this in your toolkit.
6) Improve your SEO through Pinterest
Pinterest users frequently use Google or the Pinterest search box to discover the material. So, in your profile and each pin description, incorporate important keywords. For inspiration, look at popular material in your niche.
Use smart keywords that characterise or identify the product or style to help Pinterest users locate your pin. Use these not just in your pin's description but also in your profile and, ideally, in your URL.
Be detailed since this can help your pins appear in Google search results.
7) Increase Pinterest Followers and Sponsors Products
Pinterest is unlike other social media networks where you rely solely on followers for traffic. However, the more followers you have, your work will likely be seen. Interact with other users and link people to your profile to gain more followers.
8) Earn from Url shortener through Pins
The URL shortener reduces the length of a hyperlink. Several URL shortening companies will pay you when your link receives more than 1000 hits. You may copy blog or YouTube video URLs and then use a URL shortener to shorten them.
When your audience or visitors click on that link after it has been shortened, they will see a short commercial from which you may profit. Depending on the country, this URL shortening website pays 3$ to $20 per 1000 hits.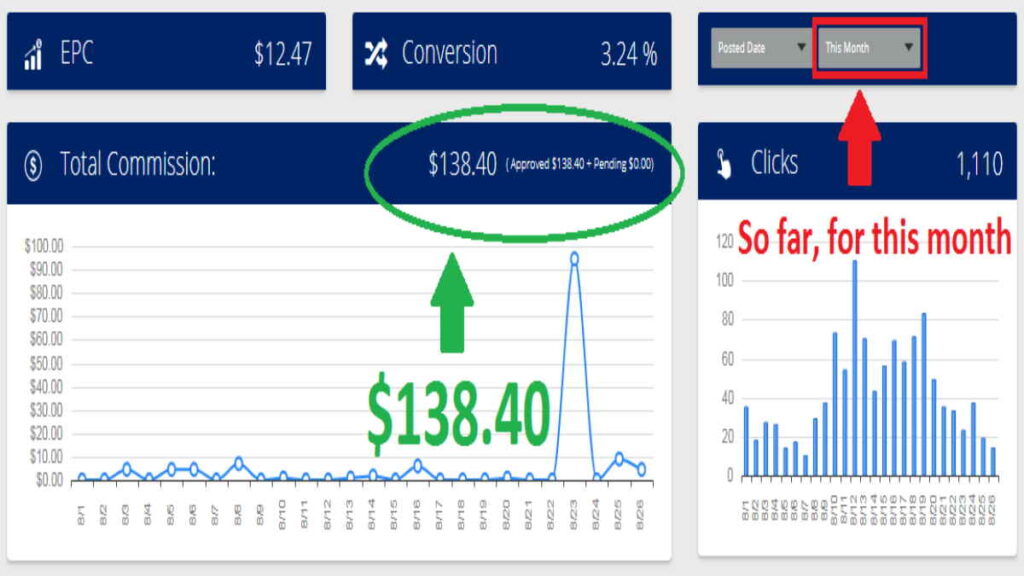 You'll get a particular tracking code to paste into URLs to track any sales that come via you, but you may also use URL shorteners to collect your own data.
These are (often free!) click-through rate tracking tools. Use one shortened URL for posting sweatpants on your "Lazy Sunday" board and another for your "Work From Home Outfits" board, and see which one receives more attention.
How many followers are needed to make money on Pinterest?
To generate money on Pinterest, you don't need a million followers. Anyone who uses affiliate links in their pins or sells things on their website can make money online by using the abovementioned tactics. On the other hand, your following and engagement might affect how much money you make.
Those with a few thousand followers or more are more likely to earn affiliate commissions or have the social capital to work with businesses.