Google
How to Create a Group in Gmail?
As a business owner, you may be looking for ways to create a group in Gmail. This post will show you how to create a group in Gmail using both PC and mobile.
One of the most popular and widely used email programmes worldwide is Gmail. Sometimes it's necessary to email numerous recipients at once.
You must be manually creating email groups in Gmail and wondering whether there is a method to do so. Can this be done? Yes, that is the answer. Your task will be made easier by certain equipment.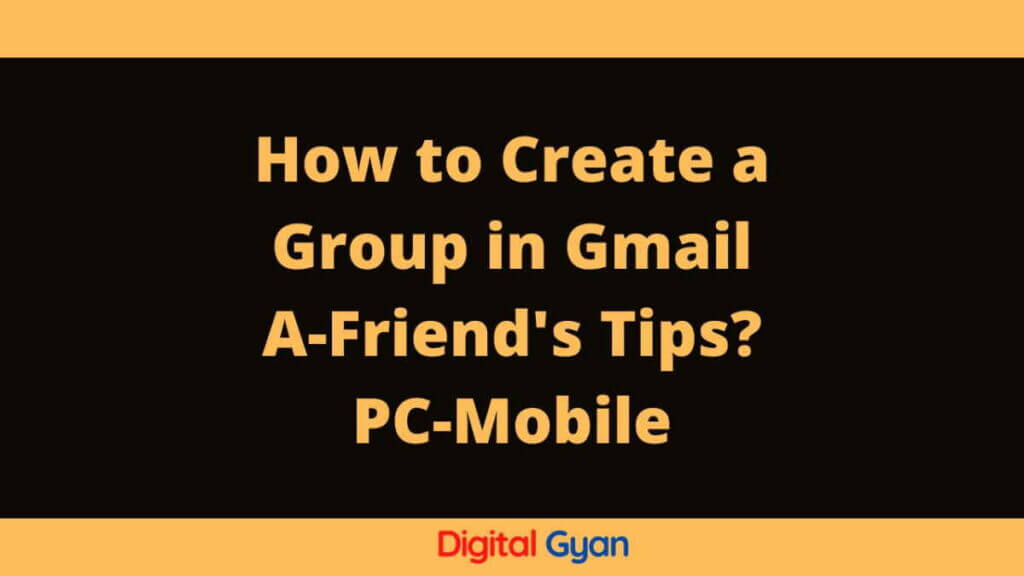 How to Create a Group in Gmail using a PC?
To use Google Apps on a desktop, sign in to your Gmail account and choose the symbol in the top-right corner of your screen. From the drop-down menu, select "Contacts":
To begin establishing a group while using the Gmail app from a PC, click on Contacts in the app.
You may also establish a group by going to your Google Contacts page.
The list of contacts that is on your screen should be reviewed. Click the checkbox next to each contact you wish to include in your new group.
To establish a Gmail group using the contacts you've chosen, click the label icon.
Select "Create a label" from the drop-down menu.
Decide on a name for your new group. When you're finished, click Save, and a new Gmail group will be established.
This procedure may be repeated to build new groups for other contact sets.
A group that you've created will appear on your Google Contacts page under "Labels" on the left sidebar. The number next to each group's name represents how many people are in that group.
Simply choose the contact you want to add, click the Label icon, pick the label to which you want to add it, and then click the "Apply" button. This will add the contact to an existing label.
Start typing the name of your email group in the "To" box of the "New Message" window, and when the name of the group pops up as a suggestion below the text field, click it. Additionally, mail your New Group.
How to Join a Group on Gmail on Mobile
To join a group on Gmail, first decide which mobile app you'd like to use. For most people, the best way to join a group is to use the Chrome application because the group chat feature is generally better implemented on Chrome.
However, if you use a phone that does not support web browsing (like an iPhone), you can still join groups by using the mobile app. To join a group on your mobile device, open the Group Settings page on your desktop and click "Add new group":
Once you have added a new group, it will be visible in your list of groups. To join the group, click on its name and enter your email address and password:
The process of joining a group on your mobile device will vary depending on the type of phone you are using. But usually, all you need to do is follow these steps:
1) Open the Group Settings page on your mobile device and click "Add new group":
2) Enter your email address and password into this field:
3) Click "Join":
If everything goes according to plan, you should now be able to access your old groups on your desktop computer as well as join new ones!
Conclusion
Joining a group on Gmail on mobile can be a great way to connect with others in the same industry or worldwide. However, it's important to be aware of the security risks associated with joining mobile groups and taking measures to protect your data.
By joining a group on Gmail on mobile, you can enjoy the benefits of being connected with other people in your field but also be responsible for your safety and data privacy.