Are you looking to earn money from Twitter? Do you know with only 500 followers, you can start making money monthly?
Today, we will discuss some easy steps to follow and start earning. You don't need to be technical or professional; anyone can do it.
Twitter is one of the most popular social media networks, and when used correctly, it can be a lucrative source of money. Making money online using Twitter is certainly doable, and there are several ways to build traffic for your Twitter account. We'll show you how to monetize Twitter as a digital marketing tool and how to generate money on Twitter.
What could be better than making money while doing something you normally do for free? There isn't much. That's precisely what you can do when you turn your devoted Twitter following into a source of cash.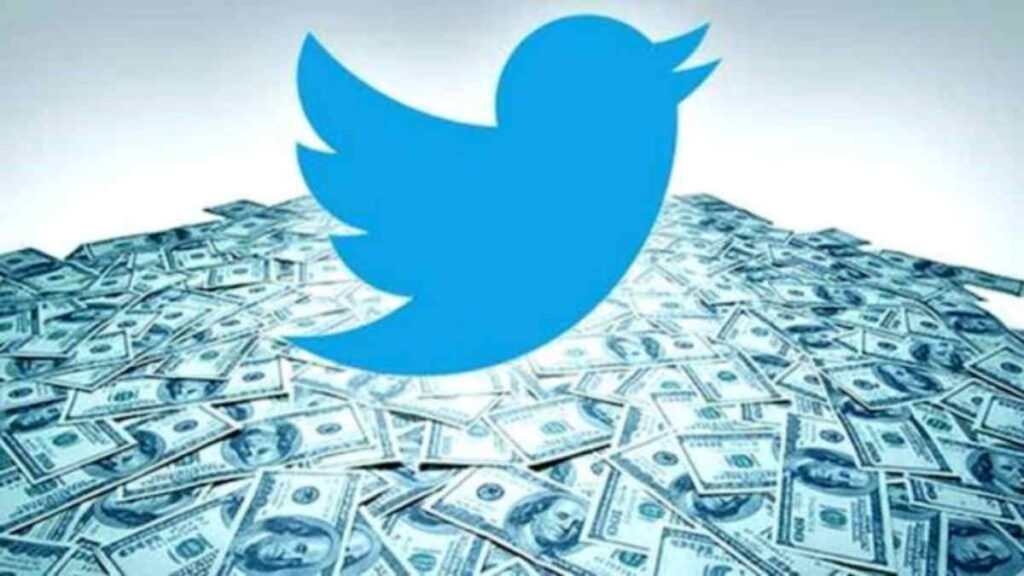 You may have heard or witnessed people making money from their Twitter accounts. In this piece, you'll discover how to achieve it using a proper strategy: selling your digital items.
Let's discuss the ways through which one can earn money on Twitter.
8 Ways to Earn Money from Twitter
Your Twitter account is more valuable than you may realize. You can make money from internet platforms like Twitter if you can develop material that people appreciate and are strategic about doing it.
To make money tweeting, you'll need to establish a Twitter account and tweet often using appropriate hashtags. This makes it easier for people to find your account and keeps them engaged as you appear in their Twitter stream.
We'll take a look at some of the ways you may make money with Twitter:
1- Sponsored Tweets
Sponsored content makes up a significant portion of the earnings for most content providers on Twitter and other social media platforms.
Sponsored tweet networks, where sponsored material is sold, are available to join. For example, you may sell things by posting a sponsored tweet through your Twitter account.
2- Promote products or services you believe your followers would find useful
If you have things to sell or are a service-based firm, Twitter is an excellent marketing medium. As a company owner, you may design a Twitter handle matching your brand or a relevant username to market your services.
To attract online customers and grow your following, you may regularly join relevant forums, tweet company news, and publish your latest blog pieces.
3 – Create an email list and sell
Twitter may be an effective tool for supporting other marketing activities, such as email marketing. Using the platform, you may encourage consumers to follow your business brand on Twitter and sign up for email updates.
Furthermore, by participating in discussions and actively using the site, Twitter may be quite effective for growing email lists, which you can provide to other Business brands.
4 – Doing Affiliate Marketing
Bloggers frequently promote affiliate items on other social media platforms, and you should do the same on Twitter. You can publish articles with an affiliate link. When your followers click on the link and buy something, you get a sale cut. You may use tweet links to your account to pitch affiliate items to potential consumers.
5 – Create Paid Subscription for your Follows
For those with 10,000 followers or more, Twitter offers additional capabilities based on your follower level and activity. Twitter's equivalent of premium memberships, Super Follows, allows your followers to interact with you more intimately with behind-the-scenes and exclusive material.
6 – Create a tip jar or Contribution or Support
While traditional marketing techniques effectively create interest, Twitter may also be used to make money directly from clients. As a thank you for the material you make and share, you may create a Tip Jar where your followers and admirers can directly contribute.
7 – Create a Contest or Giveaway Events
Twitter contests are another option for users to make money on the platform. You may collaborate with brands and businesses to create limited-time promotions and provide customers with fantastic value. When a Twitter user shops the offer, you can normally receive a share of the revenues, depending on your arrangement with the firm.
8 – Redirect users to your eCommerce Website
You may utilize your Twitter account to generate visitors to your company's website if you have one. You may link to your company's website from your Twitter profile. It's an excellent marketing tool for driving traffic and disseminating relevant information and material to your target demographic.
How to increase followers on Twitter?
It takes effort and patience to create a following on Twitter to make money. It's also about determining how many followers you'll need to generate money on Twitter in your particular situation. Here are a few pointers to help you make more money on Twitter:
Increase Engagement
One of the most effective techniques to increase your revenue is to increase your Twitter following. Suppose you have a large Twitter following, good engagement rates for your content, and actively seek out new followers. In that case, businesses are more inclined to collaborate with you for sponsored tweets and affiliate programs.
Your tweets will receive little engagement if you have no followers on Twitter, which will harm your chances of generating money.
So, how do you obtain Twitter followers?
Being active on the platform is the simplest approach to gaining more followers naturally.
Being active on Twitter simply entails posting regular material and interacting with other users through retweets, likes, and comments.
Make your Twitter profile Good
Another strategy to increase revenue is to create a great Twitter profile that makes it easy for consumers to locate you and understand what you are doing. As a good place to start, make sure you have a comprehensive Twitter profile, including a nice Twitter cover photo. To enhance Twitter traffic to your page, make sure your Twitter accounts reflect you and your brand.
Use HashTags in each Tweet
Optimizing each tweet is also vital since it aids consumers in their content search. Ensure to include keywords in your tweet that will appeal to your target audience. Also, include a relevant hashtag (or several) because hashtags are the major method Twitter users locate and discover the material.
Post regularly
Regular publishing can help you obtain more followers while also improving total engagement. Businesses will be more confident working with you if you have more followers and engagement on your page. Consistent posting and good material can help you achieve this.
How much can I earn money from Twitter?
On Twitter, there is an opportunity to make money. The content you post, brand partnership arrangements, follower counts, engagement rates, and other digital marketing activities go towards average profits. Many claims to make up to over $3,000 per month. However, that is on the high end of the earnings scale.